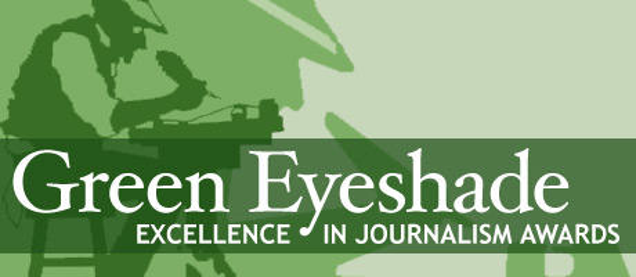 Förra veckan tillkännagav det södra kapitlet i Professional Journalists Association de vinnare av 67-åriga Green Eyeshade Awards . FUSION svepte första, andra och tredje plats i dokumentärfilmen / tv-kategorin.

"The Naked Truth" -laget erkändes med första platsutmärkelsen för deras dokumentär " Undocumented on Campus ". Teamet tog också hem andra platsens pris för sin speciella rapport " The Naked Truth: Standing Rock ."
Nätverkets miljöproduktionsteam hedrade med tredje platsutmärkelsen för deras speciella "98% Mänskliga". FUSION blev också erkänt med en tredjedelsvinst i kategorin videografi / online eller tv för "Bolder".
The Green Eyeshade Awards är landets äldsta regionala journalistkonkurrens. Sedan 1950 har The Green Eyeshades erkänt den allra bästa journalistiken i sydöstra USA - som nu omfattar tryck, tv, radio och online.